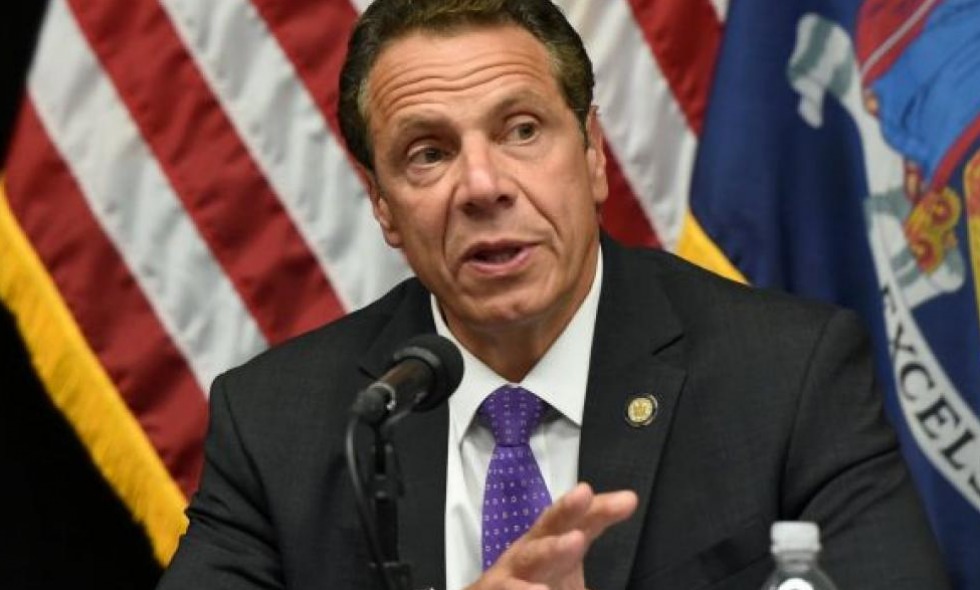 I have BIG news.  
Today, Governor Cuomo signed the NY Call Center Jobs Act into law!
For years, call center companies have shipped jobs overseas in a greedy effort to slash labor costs. Since 2006, 40,000 call center jobs have disappeared from New York, and the 2018 Trump tax plan actually incentivized sending good jobs overseas, by slashing the tax rate on overseas profits.  
But as of today, thanks to the leadership of Governor Cuomo, Senate Majority Leader Andrea Stewart-Cousins, and Assembly Speaker Carl Heastie, New York State has enacted strong measures to stop call center companies from shipping call center jobs out of New York. From now on, any call center company that has taken loans, grants or tax breaks from New York State will forfeit those benefits if they move 30% of their jobs overseas. In addition, the Commissioner of Labor will establish and publicize a list of companies that engage in this behavior, and these companies will be negatively affected in any bid for future state call center work. This is a historic day for us.
We've been fighting for years for legislation that would protect call center workers and penalize companies that ship jobs out of New York, but we've been stopped again and again by anti-worker legislators who put corporations above their communities. Until now.  
In the 2018 mid-term elections, CWA members up and down the state came out in force to elect a new pro-worker majority in the NYS Senate for the first time in decades, and now we're reaping the benefits. This is an amazing testament to the power of our political action; elections have consequences, and we will continue to hold our legislators accountable to New York's working people, not just big corporations.  
I want to thank Governor Cuomo, Senate Majority Leader Stewart-Cousins, Assembly Speaker Heastie, and our elected leaders who fought for this bill, Assemblymember Linda Rosenthal, and Senator Tim Kennedy; our community and labor partners who stood with us, including SEIU32BJ, the New York State Nurses Association, the Working Families Party, the NYS AFL-CIO, and others.  
I especially want to congratulate all the New York State CWA members who worked so hard to make this day a reality. You wrote letters and sent postcards to legislators, you made phone calls to advocate for the bill, you traveled to Albany time and time again to speak with legislators in person. You fought tooth and nail for years to pass this bill, and I'm so proud to be able to say today that it is now the law of New York State.