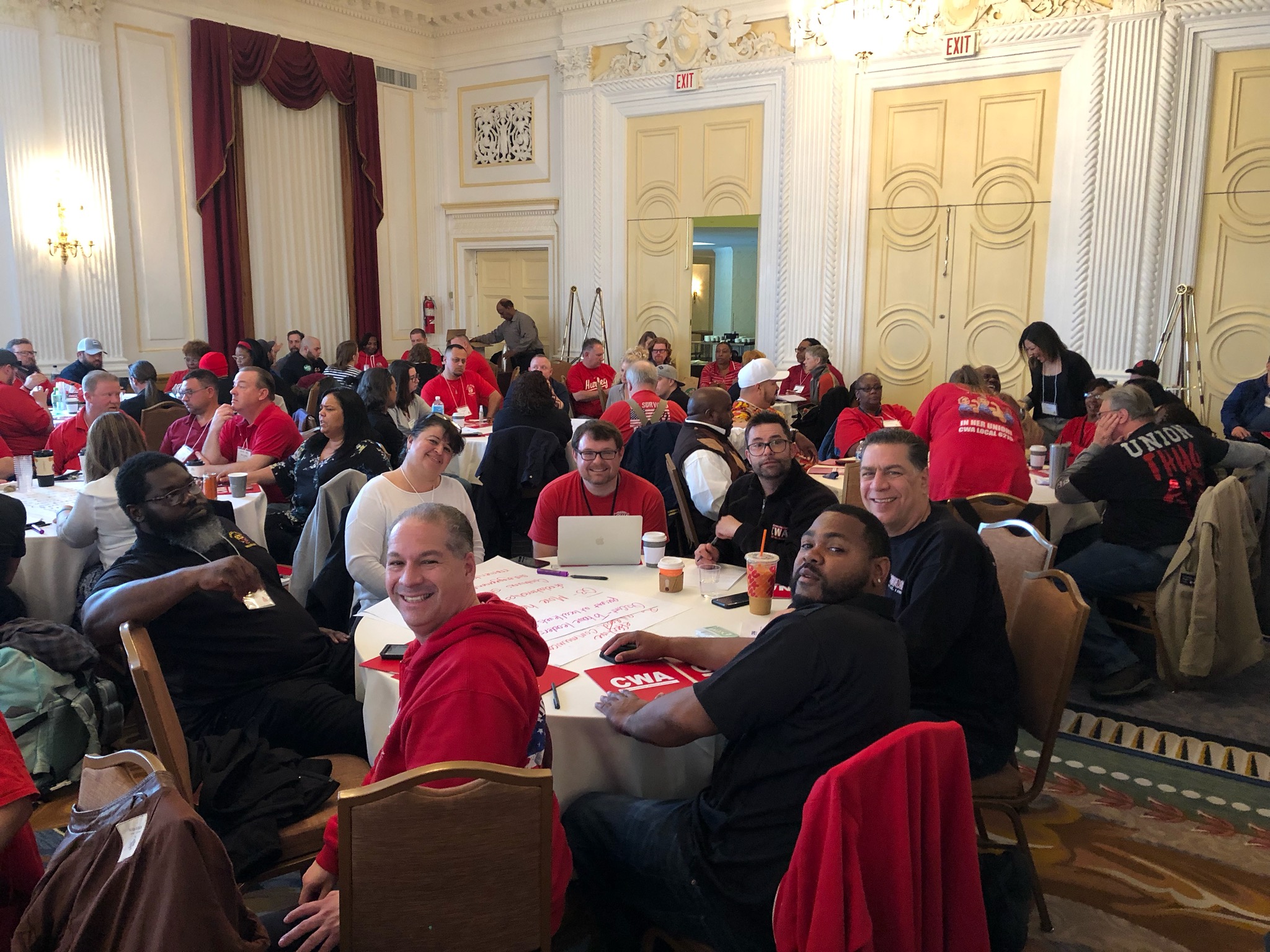 CWA members, including 1109 LPAT members, from across the country this week attended the We the People membership summit, a gathering in Washington, D.C., of progressive organizations focusing on strategies to fight back against attacks on our democracy that aim to limit the participation of working people.
As part of the summit, eight Democratic
presidential hopefuls answered questions
from members of the organizations. The candidates participating included U.S. Senators Cory Booker, Kirsten Gillibrand, Amy Klobuchar, Bernie Sanders, Elizabeth Warren, Governor Jay Inslee, and Reps. Julián Castro and Beto O'Rourke.
CWA members where able to speak with the candidates about issues that concern our union including the effect of the Supreme Court's Janus decision, public financing of elections, and the importance of protecting collective bargaining rights. They also participated in a day-long strategy session following the summit. They discussed the key issues facing working families and how CWA members and retirees can help elect candidates for local, state, and federal office who will address these issues.
Below I have also included some scholarships that are available to our members. Some of the deadlines are approaching so I would encourage anyone who is interested to get their applications in soon.