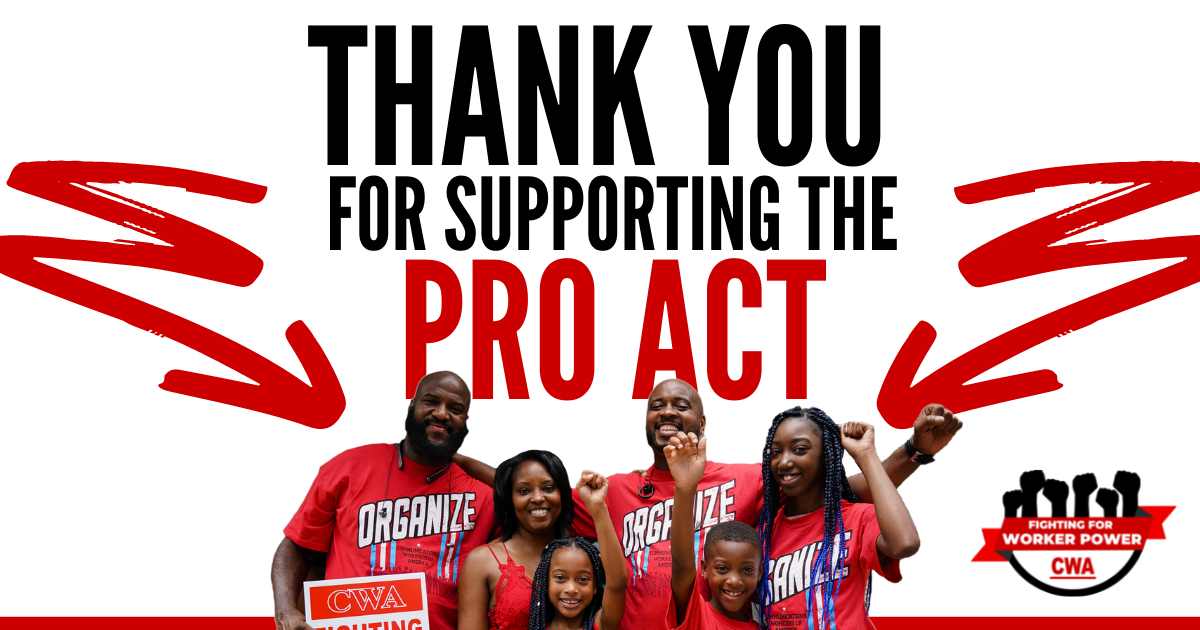 We're asking for folks to circulate these virtual post cards to help the PRO Act!
Our Senators are sponsors, so please send them a Thank You from the link below.
PRO Act Week of Action July 26 - 30
Join us as we phone bank Senator Warner (VA), Senators Kelly and Sinema (AZ) and Senator Murkowski (AK).
The phone banks will be on:
Wed, July 28 (2-5pm PT/5-8pm ET) 
Thu,  July 29 (2-5pm PT/5-8pm ET)
Here is the sign-up link: CWA.org/PROActPhonebank