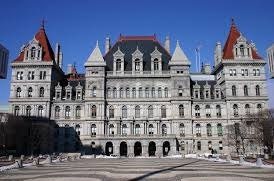 Fifty-nine members of the New York State Assembly sent a letter to the state's Public Service Commission (PSC), urging stronger action in the Verizon/Voice Link matter.  Under pressure, Verizon last month announced that it would build a fiber network on Fire Island, dropping plans to substitute the wireless Voice Link service on residents of the storm-ravaged island. However, this has apparently not deterred Verizon in other areas.   
The letter said, "While we are heartened by the PSC's order limiting Voice Link deployment... some reports indicate that Verizon is pressuring customers outside of Fire Island to accept Voice Link service. We urge you to order Verizon to immediately cease attempts to pressure customers to adopt its Voice Link service." Instead, said the Assembly letter, "Verizon should be directed to repair and install basic copper- or fiber-optic landline service in a timely and adequate manner... "
Subscribers should be able to access all the features, such as emergency services and high-speed broadband, in order to fully utilize modern telecommunications.