Monday, September 28, 2020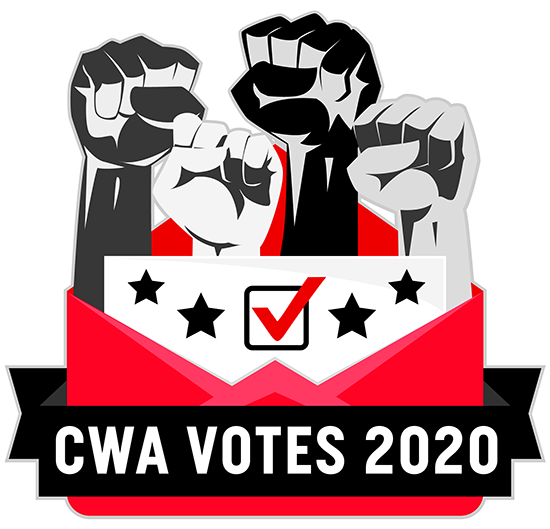 Due to Covid-19, there will be major changes to the way we vote this year. CWA members across the state are making their plans on how they will cast their vote to keep our families, workplace and communities safe. During a critical time in our nation's history and in the midst of an uncertain pandemic it is important that we all take the necessary steps to ensure nothing prevents us from exercising our right to vote.
The
CWA website
has a helpful page where you can check your voter registration status and get the information you need to vote, including polling place locations and resources to vote by mail safely, securely and on time.
Click here to find information about how to vote in New York.