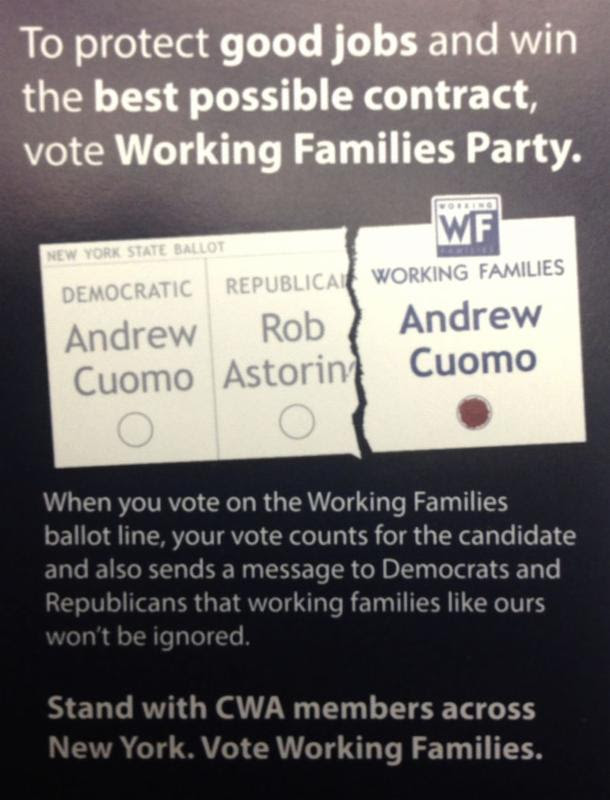 Message from President Tony Spina
Our Local and the CWA has endorsed Andrew Cuomo for Governor as well as Domenic Recchia for Congress in CD 11. We have been making a big push for all members and our friends and familiy to vote on the Working Families Party Line,
Row D on your ballot. Any member who would like to volunteer to leaflet poll sites on Election Day should contact Tony Barone at the Local at (718) 444-1109. Many thanks to all the
members, active and retired, for coming to the Local to phone bank in the past few weeks, we are really making a difference.