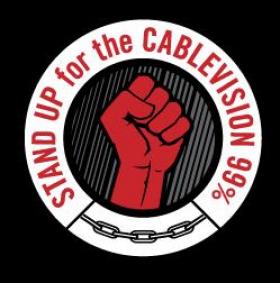 The U.S. Supreme Court refused to grant Cablevision Systems Corp.'s request for a stay of the National Labor Relations Board hearing set to begin July 8 in Manhattan.
Cablevision's actions are clear evidence of why workers need a fully functional NLRB and why the Senate must confirm all five of President Obama's nominations to the Board. It's the only agency that can enforce federal labor law for 80 million workers.
"The Senate minority and their U.S. Chamber of Commerce supporters don't want a functional NLRB. That's why it's up to the Senate majority, to change the rules if necessary, so that these and other nominations can have an up or down vote," said CWA President Larry Cohen.
Since a federal appeals court earlier this year created uncertainty over recess appointments made by President Obama, including two members to the NLRB, companies like Cablevision have been challenging the authority of the Board. Cablevision has gone beyond that, first claiming that the NLRB regional offices in Brooklyn and New York had no authority, then seeking the stay to block the proceedings altogether. The U.S. Supreme Court said it will review the federal appeals court case regarding recess appointments in its next term.
Since 2012, when 280 Cablevision workers voted to join CWA, Local 1109, the company has engaged in a war against workers who only want a union voice as federal labor law provides. The company uses every tactic possible to intimidate the Brooklyn technicians, putting relentless pressure on workers who want their union. But the Cablevision workers are standing strong.
Earlier this year, Cablevision illegally locked out and fired 22 technicians, then was forced to rehire them after CWA filed NLRB charges and elected officials and community supporters rallied around the workers. Brooklyn technicians are entitled to back pay but so far Cablevision is refusing to follow the law.
Cablevision also was cited by an NLRB regional director for refusing to bargain fairly and for offering higher pay and other financial incentives to non-union Bronx technicians to convince workers to drop their support for the union.
"If this can happen in New York, there's no labor law in America," Cohen said. "It's what Cablevision wants and what the U.S. Chamber of Commerce wants. We're looking to the Senate Democratic majority to confirm these nominees. We don't want to be the first generation of working Americans since 1935 to not have the protections of the NLRB."
Please Note: This News broke Wednesday, Juy 3, 2013.