Saturday, August 20, 2011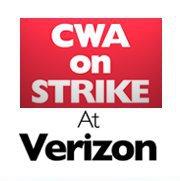 More details coming soon...
Unity @ Verizon text:
Thanks to our unity, return to work Tuesday with contract in force. Member update call 11 am Sunday. Bargaining refocused and issues narrowed.
All lines to go down as of 3:00 pm Saturday, August 20th. Contact your picket captain, steward or business agent with questions.
Good work Local 1109, we made a difference.