Thursday, September 13, 2012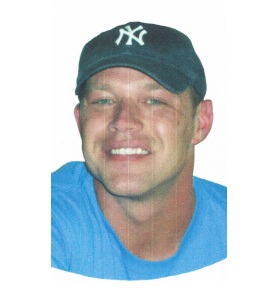 We are holding the First Annual Dougie's Memorial Golf Outing and wish to extend you an invitation. It is being held at the Marine Park Golf Course, 2880 Flatbush Avenue in Brooklyn, New York on Friday, September 28, 2012.
Doug Lalima perished in a tragic accident on the job. While working aloft, Doug came in contact with an electrical line, and was electrocuted. He was only 37 years old. Doug was a loving husband to his wife Vienna and devoted father to his four daughters Victoria, Olivia, Sophia, and Julia. Doug grew up in Marine Park and moved to Staten Island after he got married. His daughters were his life. He loved to talk about his girls, and adored watching them at their cheerleading competitions. Doug cherished every day with his family. He always had a smile on his face, especially when talking about them. Doug worked at Verizon as a lineman for fifteen years, the last eight at Ave H. Doug was a great friend to those who were lucky enough to know him and he will live on in our hearts forever. 
If you are interested in attending please contact us as soon as possible. There is limited availability and an accurate head count will ensure the best planned event possible. All payments must be made in full by September 1, 2012. The cost is $175.00 per person, which includes green fees, continental breakfast and range balls starting 8am. There will be a 9am Shotgun Start. The price also includes a shirt, lunch that will be provided at the turn and Marine Parks Platinum Buffet after our day on the course with unlimited Tap Beer (Domestic) and Soda.
Please make checks payable to: CWA Local 1109 Doug Lalima Children's Fund
Mail to:
Dougie's Golf Outing
1753 E 35th Street
Brooklyn, NY 11234 
Download the invite (below)
Download the prmotional flyer (below)
After Party:
Clemente's Maryland Crab House
3939 Emmons Avenue