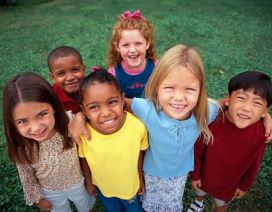 The Regional Joint Work/Family Committee (Regional Committee) is a bargained-for committee established in 1990. The Regional Committee comprises of six Senior Level Managers and six Local Union Officers representing CWA New York / New England, Verizon, and IBEW 2213.
For more information and applications please click on this link https://regionalwfrc.com/about-regional/
What is the Summer Camp Program?
The 2023 Summer Camp includes summer day programs as well as overnight camp programs and is made available through the Local and NY/NE Regional Work & Family committee.
 The fund will reimburse maximum of $2,000 per family for summer camp expenses.
Employees who participate in the Dependent Care Reimbursement Fund (DCRF) during the school year can either continue to receive childcare reimbursements for their regular Dependent Care Expenses or if they wish they may enroll their child in a summer camp program.
Reimbursement is available for keeping your family safe with a medical alert device. Our team is committed to helping you support your loved ones by keeping them safe. Our pendant reimbursement program allows you to subsidize a portion of the cost for a medical alert device of your choice
The New York New England CWA/IBEW Work and Family Committee recognizes that your health is important. Regular exercise and weight management have been shown to improve fitness, reduce stress and fight obesity.
We want to help and support you in reaching your wellness goals. Review our Health and Wellness flyer below to get more details on the services and resources available to you.
You can apply for reimbursement after completing a Defensive Driving course. Family members included. Whether you drive daily or infrequently, it's always good to keep up to date with the latest road guidance materials or techniques. Taking a defensive driving course is of value to all of us and now you can get reimbursed for a portion of the cost.
NY/NE Regional & Local Work & Family 2023
Educational Reimbursement Program Recognizing the mutual benefits derived from continued education and increased work competence, the joint NY/NE Work and Family Committee wishes to establish a reimbursement program to enable covered employees and their eligible dependents to defray the costs associated with textbooks related to secondary education. Participation in this program is voluntary. This is not a tax-free program.
For more information and applications please click on this link https://regionalwfrc.com/about-regional/