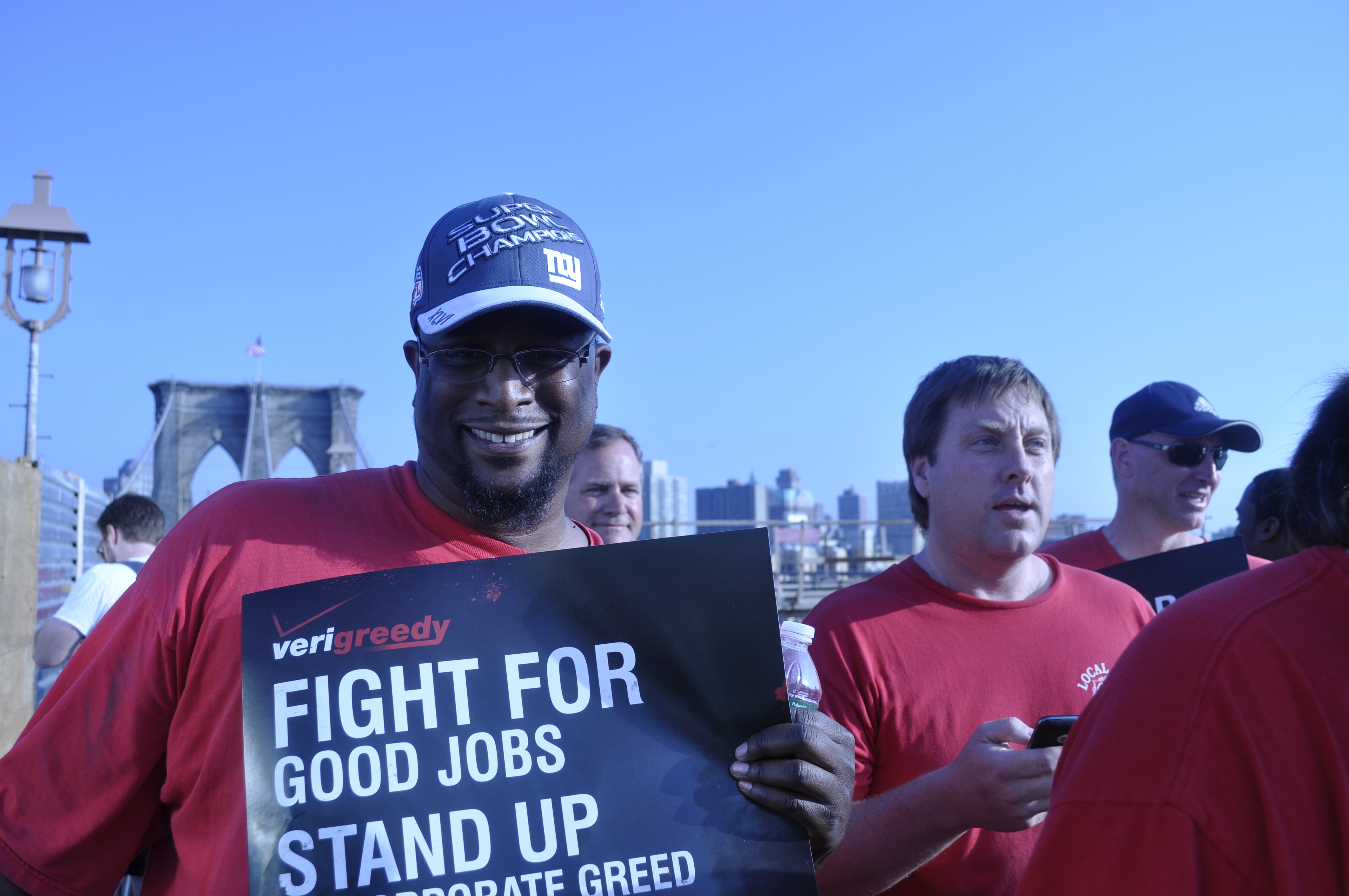 Regional Bargaining Report # 57
Again this week, the CWA District 1/IBEW Local 2213 and IBEW New England Regional Committee and the CWA District 2-13/ IBEW Mid Atlantic Regional Committee met with the Company together and discussed the issues of Job Security and Call Sharing. There were also several off table discussions with Union leadership and the Company chairs regarding these issues. The Company continues to demand the elimination of Job Security, elimination of the Movement of Work Protection, elimination of the 35-mile transfer provision and the elimination of New Contracting Initiatives agreement. Both Regional committees also met throughout the week to work on joint proposals for the Company's Call Sharing proposal and the Union's Jobs proposal. This week District 1 will be holding their Leadership Conference and there will be no formal bargaining. The Regional Bargaining Committee will be meeting while at the conference to prepare proposals to be ready when they return to the bargaining table on Tuesday, May 29th.
The Company continues to have only one goal, givebacks. Their agenda continues to include retrogressive demands across virtually every area of our contracts, which includes major cuts to our benefit plans- health, disability and pension plans. The Company is still not hearing us so it is more important than ever that we take this fight to a new level. Our members must continue to mobilize. Every member needs to commit to spending 4 hours per week participating in mobilization activities.
NLRB Region 2 Authorizes Issuance of Complaint Against Verizon for Unfair Firings, Discipline 
On Friday, we learned that the Regional Director of Region 2 of the NLRB authorized the issuance of a complaint against Verizon regarding the discipline of CWA members for strike-related activity. CWA filed one comprehensive charge for all disciplined members in District 1 and District 2-13. There were 63 members that were disciplined and the Region authorized the issuance of complaint in all but five cases in which two of those cases were in District 1 and in those cases, we did not produce evidence.
This is a first step. The Region will first attempt to settle these cases with the Company. They will then issue a complaint, which will be heard by an Administrative Law Judge (ADJ). Following the ALJ's decision, either side may appeal to the Board in Washington.
Even though this is a first step, it is a tremendous important step. It shows that the Region believes that based on the evidence presented to them by both sides, it is highly likely that the Company violated the law when it disciplined our members. We are confident that the judge will agree.
We need Every Member to Give the Union 4 hours Per Week
Call your Local or talk to your steward and find out what you can do today to help.
If you have not been involved it is time to get involved.
IT IS TIME TO GET ANGRY
IT IS TIME TO GET INVOLVED
IT'S TIME TO FIGHT BACK
Now more than ever we need to mobilize!
Mobilize! – Mobilize! – Mobilize!