Wednesday, November 10, 2010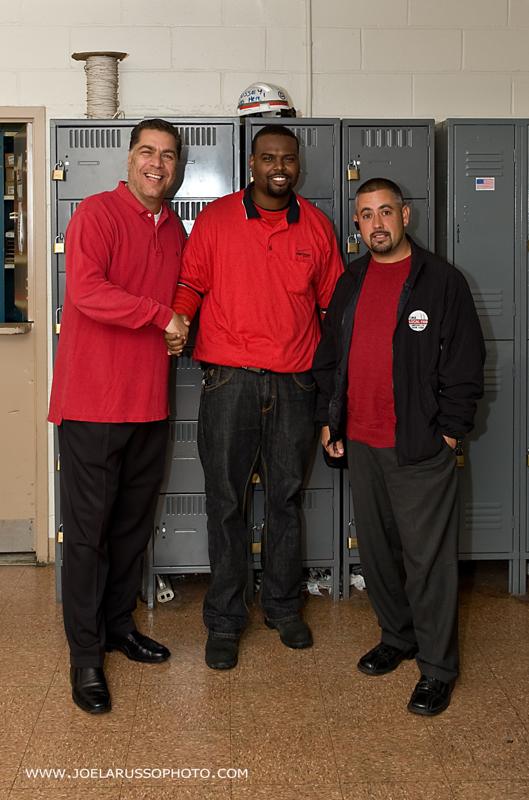 Local 1109 is pleased to announce that our President, Rolando Scott, was unanimously elected to the Regional Bargaining Committee for New York State Plant for the Verizon negotiations . Rolando was previously on the Local Bargaining team. This is a huge honor. Also, to add to that, District One of the CWA sent President Scott down to the National Labor College at the Geroge Meaney Center in Silver Springs Maryland for the Minority Leadership Conference. Since 1984, the CWA has coordinated this intensive training, and President Scott was selected from a large list which included 300 local unions. Last but not least, Rolando is being honored at the March of Dimes Salute to Labor Dinner Dance on Friday, November 19th. We are all extremely proud of Socttie, and we know he will represent our hardworking local union with pride and distinction. Congrats Scottie.
On November 2, 2010, District 1 of the CWA held a drawing for a 2 night trip to Vegas with hotel and air fare. Announced on the National Union's website, over 80,000 people were in this drawing and the contestants in this drawing give money to the Committee of Political Education. Local 1109's Mike Jones, a Special Service Tech won the trip! Congrats Mike and have fun in Vegas. Make sure to bet on red Mike because it's your lucky color!
Photo (L to R) Tony Barrone, Mike Jones and Mike Kaffle