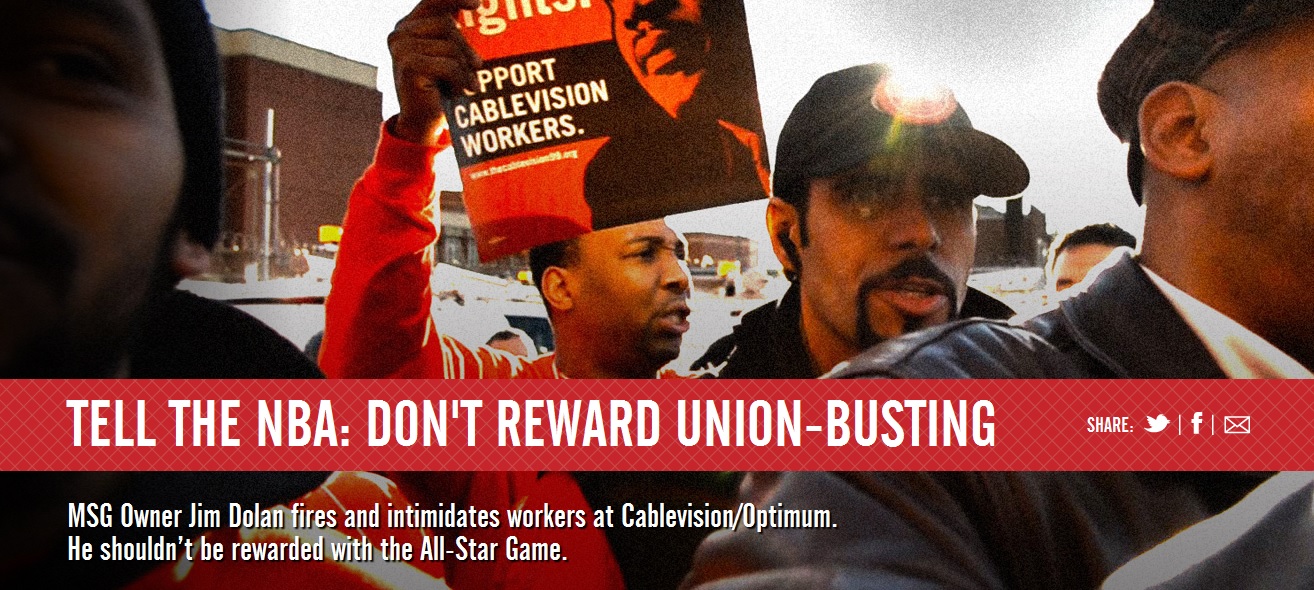 NBA players know that unions are important for protecting workers on the job. The National Basketball Players' Association has a long history of keeping players safe, and the National Basketball Referees' Association ensures fair compensation for the unsung heroes of the game. All workers deserve the same protections. James Dolan doesn't believe that. His company (Cablevision-Optimum) has done everything from illegally locking out and firing workers, to refusing to negotiate a fair contract with his workers.The NBA shouldn't reward his union busting behavior. 
The NBA shouldn't reward companies that attack their workers. As long as Cablevision CEO James Dolan refuses to negotiate a fair contract, the NBA should host the 2015 All-Star Game at the new Barclays Center, not Dolan-owned Madison Square Garden.
Click here go to the website
and sign the petition today. Encourage others to do so as well.