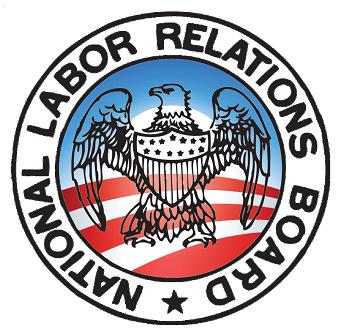 NLRB Charges CEO James Dolan With Personally Violating Federal Labor Law at Meetings of Bronx Workers Prior to Election.
NLRB authorizes official complaint finding that company repeatedly violated federal law by intimidating Bronx technicians organizing to join CWA union
New York, NY - Region 2 of the National Labor Relations Board (NLRB) has authorized the issuance of a federal complaint against Cablevision because the company illegally intimidated, harassed and essentially bribed workers in the Bronx during a union representation election last year. The NLRB has given the company several days to seek a settlement.
"Whether it's interfering with a fair election in the Bronx or refusing to sign a fair contract in Brooklyn, Cablevision's behavior is despicable and shameful," said Chris Calabrese, Executive Vice President of CWA Local 1109, the lead organizer in CWA's contract campaign for Cablevision workers in Brooklyn. "There's no excuse for any business to intimidate its workers in an effort to prevent them from exercising their right to organize and join a union."
In Brooklyn, Cablevision illegally fired 22 workers engaged in an attempt to meet with management about the slow pace of bargaining on January 30. Unfair labor practice charges on this matter are pending before the NLRB, even though all the workers have been returned to their jobs as a result of massive community and political pressure.
Inspired by 282 Brooklyn Cablevision technicians who voted to join the Communications Workers of America on January 26, 2012 -- despite a campaign of harassment and intimidation by company executives and managers -- Bronx technicians at the company began organizing their own effort to join the union. They received support from Rev. Jesse Jackson and a host of New York City elected officials including Comptroller John Liu, Public Advocate Bill de Blasio, Speaker Christine Quinn, and former Comptroller Bill Thompson.
But Cablevision management was determined to prevent Bronx technicians from joining their co-workers in Brooklyn, and hired a union-busting law firm to wage a brutal, illegal anti-union campaign. The NLRB has authorized issuing a complaint finding that Cablevision and Dolan violated the National Labor Relations Act in the following ways:
In a speech to Bronx workers two days before the NLRB vote, CEO James Dolan personally threatened to deny workers job opportunities and training if they voted for the union.

Dolan illegally sought to try to address workers grievances and offer benefits to induce them not to vote for the union in a speech in February 2012.

And Cablevision illegally gave raises of $2 - $9 an hour-as much as $18,000 a year-to nearly 10,000 employees outside of Brooklyn, but not to the Brooklyn workers, in order to induce workers to vote against the union.
"We predict that James Dolan will try to sweep these charges under the rug by seeking a settlement of the complaint with the NLRB," Calabrese said. "He knows his actions were so egregious that no judge will find him innocent. If there was no guilt on his part, surely an individual of his reputation would have the courage of his convictions to stand trial and prove his innocence."
Cablevision is locked in a bitter dispute with its workers in Brooklyn, as well, even going so far as to illegally fire and lock out its employees. The firings were the latest action in a more than year-long anti-union campaign waged against the workers, intended to intimidate them from exercising their labor rights. While the company, under pressure, rehired the workers, the company continues to refuse to provide the workers with their back pay. CWA has also filed charges at the NLRB that Cablevision is engaged in "bad faith bargaining", sitting at the negotiating table and talking without any intention of actually reaching a fair contract agreement.