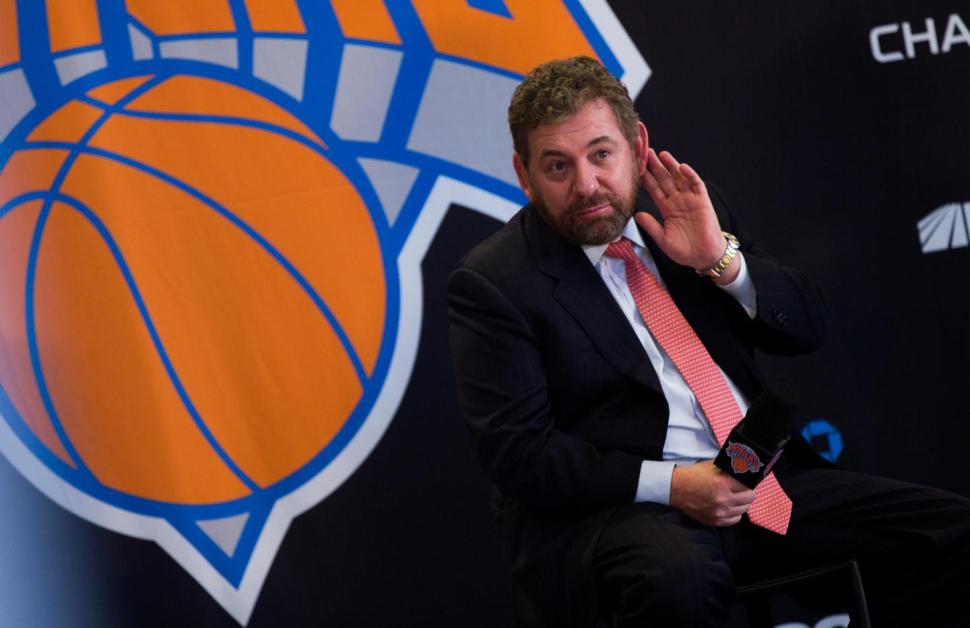 Photo by: Andrew Theodorakis
BY Jennifer Fermino
Cablevision CEO James Dolan violated multiple labor laws trying to stop workers in the Bronx from forming a union, including offering raises to employees to persuade them to vote against organizing, an administrative law judge ruled Thursday.
The judge also found that Cablevision was guilty of trying to weaken the union that was formed in its Brooklyn offices through numerous tactics, including firing nearly two dozen pro-labor workers.
But the judge rejected the most serious allegations from the Communications Workers of America,  that the company wasn't bargaining in good faith, and upheld a worker vote not to unionize in the Bronx, a major win for the company. 
The 300-page ruling finds that Dolan violated the law on several instances.
He tried to discourage workers from unionizing in three speeches, and offered benefits, wage increases and other perks as a way to undercut labor, the judge found.