Saturday, October 17, 2015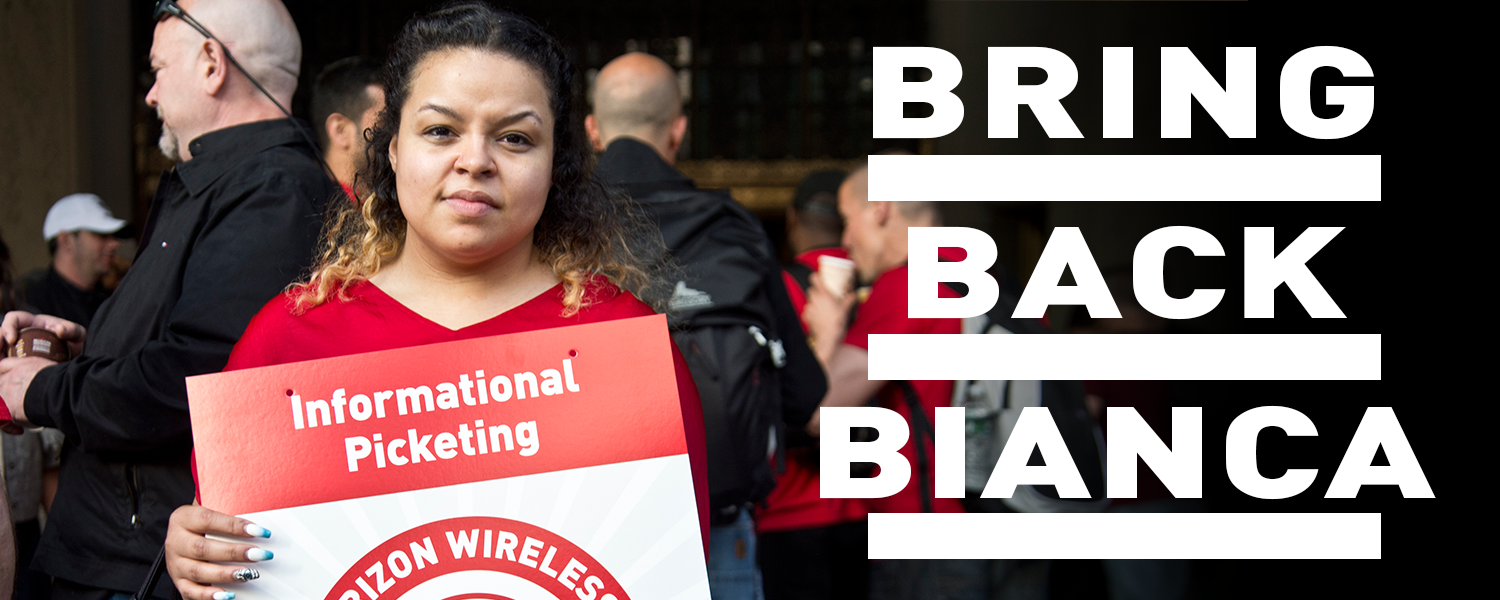 Bianca organized her coworkers at Verizon Wireless.  Now the company has fired her. 
In 2014, Bianca and her coworkers in Brooklyn, NY started a movement for their rights at work, which culminated on May 14, 2014 when workers at all six Brooklyn Verizon Wireless stores voted overwhelmingly to join the Communications Workers of America. Another retail store in Everett, Massachusetts quickly followed suit.